Many industries have been impacted by COVID-19, including the parking industry. To say 2020 has been difficult is quite the understatement. All Traffic Solutions partnered with Parking Today to survey colleges and universities, municipalities, and other organizations to understand the impact of COVID-19 on the parking industry. We received 130 total responses and below are the results.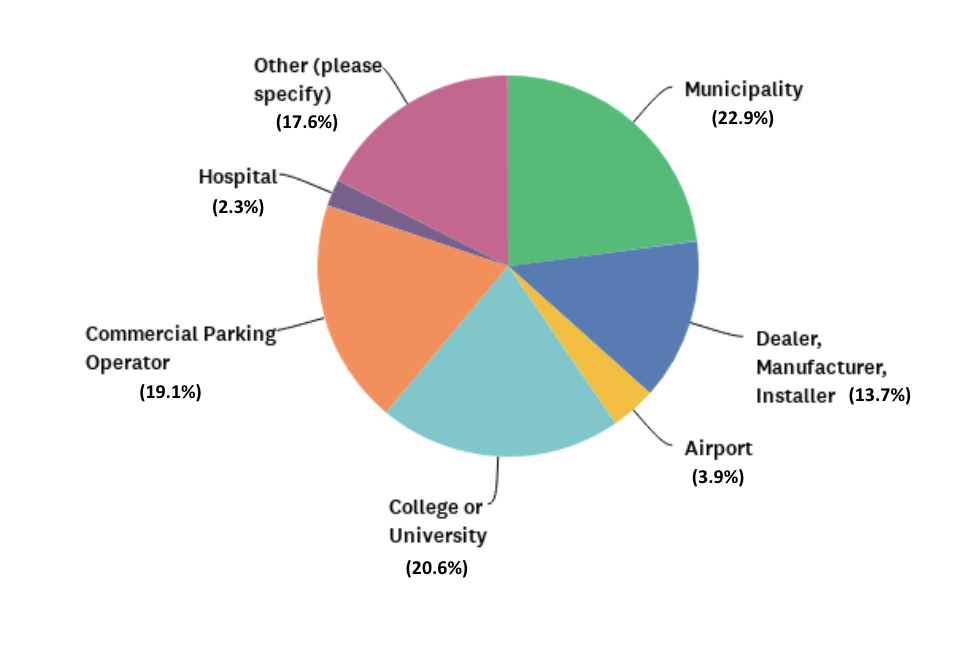 The majority of survey respondents were in a role in parking management. Including roles, such as:
Director of Parking Enterprise (Municipality)

Parking Programs Manager (College/University)

Assistant Parking Manager (Municipality)

Director, Parking and Transportation (College/University)

Director of Operations (College/University)

City Parking Manager (Municipality)

Let's dive into the survey results.
"What parking challenges have you been facing during the COVID-19 pandemic?"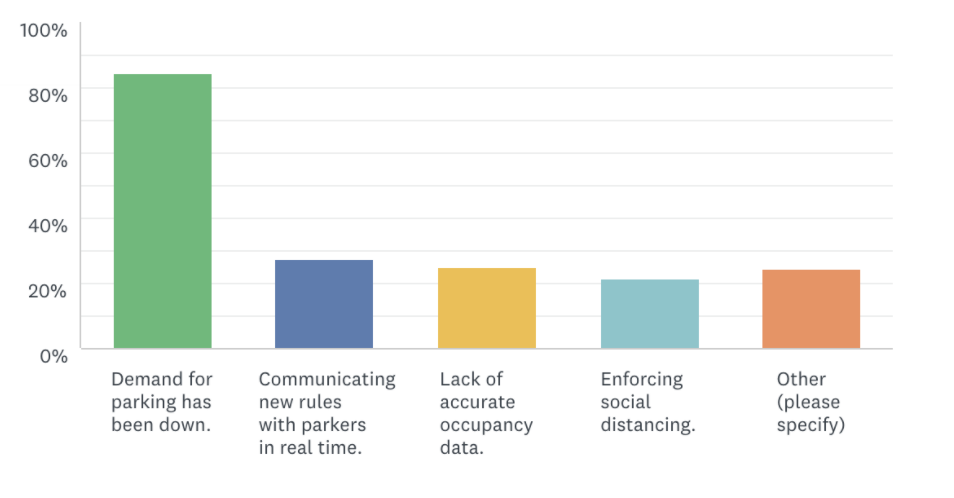 At the beginning of the COVID-19 pandemic, many people were fearful as there was a lot of uncertainty around the coronavirus and how COVID-19 would spread. As a result, many people did not leave their homes. Therefore, it does not come as a surprise that almost 85% of all survey participants said that the biggest parking challenge they have faced is that parking has been down in general.
Of the respondents who did not select this, nearly all of them indicated as part of their response some kind of change related to a reduction in business related to the pandemic.
"How has COVID impacted your parking operations?"
Similar to the first question, the majority of the survey respondents indicated in one way or another that the lack of parkers has significantly impacted revenues, staffing, and operations in general.
Below are quotes provided in the survey as it relates to the specified organization:
For Colleges and Universities:
"University classes being offered entirely online have severely impacted demand for parking/permits."
For Municipalities:
"Our revenues are down about 15%.  We are also concerned with how to safely enforce parking and still provide assistance to the general public."
For Commercial Parking Operators:
"Complying with social distancing and keeping employees safe"
"How has COVID impacted your parking purchasing plans?"
The good news is that we know more about COVID-19 than ever before. There is a better understanding of how the coronavirus is spread and rapid testing is available to slow down the spread of the virus. The more we know, the more comfortable our society becomes and the more comfortable they feel returning back to a sense of normal in terms of their day-to-day activity.
However, across every organization that participated in the survey, most big purchases have been put on hold until they see the demand return. Maintenance continues to be performed and with the lack of parkers, some upgrades are moving forward. One key theme across many of the responses is the move toward frictionless/touchless parking solutions. 
This pandemic has taught us the importance of being prepared. It's important to be proactive than to wait until your organization is overwhelmed. Let's put a plan in place now so you are able to operate efficiently when the demand returns. 
Additional feedback and insights from the survey can be found here.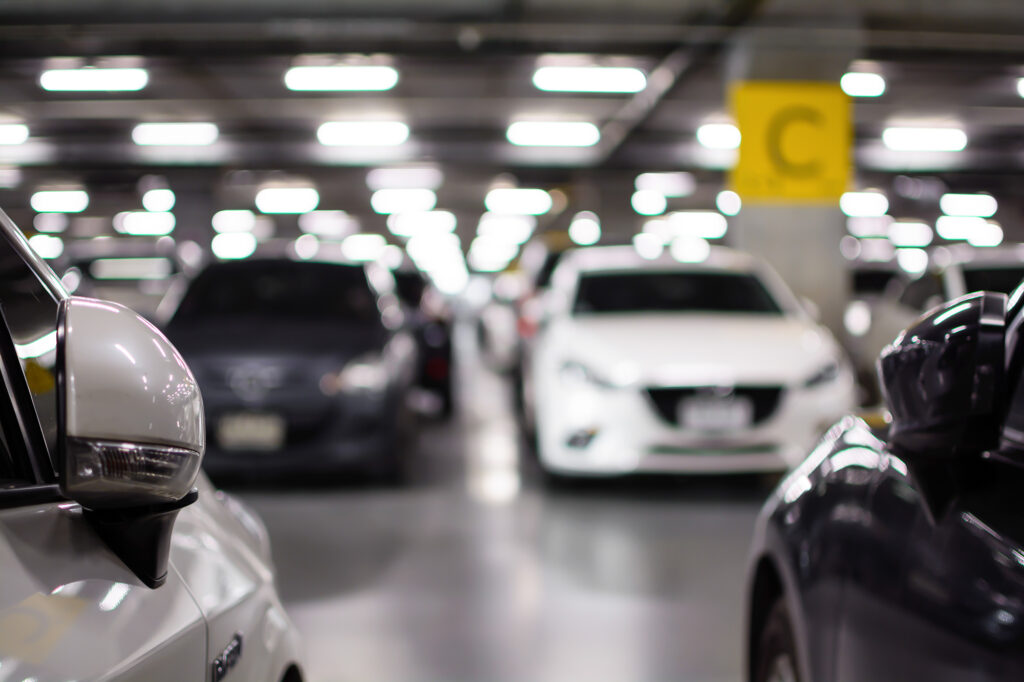 All Traffic Solutions Can Help During COVID-19 and Beyond
All Traffic Solutions offers a variety of products and technologies that can help the parking industry evolve during and post COVID-19. With COVID-19 safety guidelines in place, many organizations now have a need to display parking availability as it relates to social distancing. The InstAlert Variable Message Signs are used to convey this information to the public to provide guidance on parking availability as it relates to limited spaces due to COVID-19 restrictions. The message that is displayed can be updated in real time with just a few clicks from your computer or tablet! 
ParkTrak technology is used to count spaces in parking lots and garages with a 98% accuracy rate. It's easy and quick to install. This information is stored in the ParkingCloud and then displayed on the signage. All Traffic Solutions ParkingCloud puts you in the driver's seat of your data and information. You can manage your parking occupancy and availability with your own user-customizable dashboard. 
Put a plan in place to communicate your parking availability per COVID-19 guidelines. Being proactive is key. Parking will return and the COVID-19 pandemic has showed us that we need to be prepared. Contact us to discuss parking solutions and how these technologies can help your organization. 
About All Traffic Solutions
All Traffic Solutions' (ATS) smart transportation and parking technologies leverage the cloud, open platforms, and the Internet of Things (IoT) to provide the most accurate, cost-effective, turnkey solutions designed to solve complex transportation safety and parking challenges. ATS' open, interoperable platform enables clients to reduce cost, maximize efficiencies, plan proactively, and achieve optimal outcomes. Contact us to learn more about our parking solutions. 
By Andy Souders
CEO, All Traffic Solutions