« All Products
ParkTrak Parking Counting System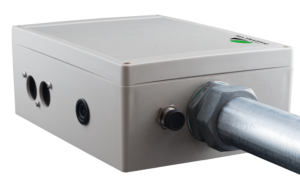 ParkTrak is the revolutionary plug-and-play parking counting system that delivers unprecedented accuracy levels of over 98%.
The ParkTrak parking counting system device mounts on a ceiling, pole or wall in under one day without cutting the cement, asphalt or gravel to install. ParkTrak is truly changing the way parking facilities manage parking occupancy and availability.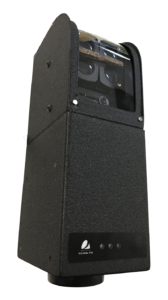 Laser Accuracy
More accurate than loops or cameras. ParkTrak uses lasers and directional logic to detect when vehicles back up, tailgate, even enter or exit the wrong way. It also detects the difference between a vehicle and a pedestrian, bike or cart.  (Loops and cameras can't do that!)
Easy to Install and Use
Installs in under one day with no lot construction or interruption to parkers (saves considerably on installation expenses!). ParkTrak is easy to set up—simply mount, set the minimum and maximum vehicle detection ranges, and listen for the beep so you know it's counting. 

Versatile
Counts vehicles in one direction or bidirectionally. 
Reporting
•  Simple data download from any Internet connection
•  Real-time parking occupancy reports in ParkingCloud that you can download anytime, from anywhere

•  Integrates with other systems
•  Makes it easy to reconcile against cash you've taken in

ParkTrak comes pre-configured for ParkingCloud, including cellular connectivity, so you can immediately share data, push occupancy information to your variable message signs and share on Twitter to inform parkers on the go. 
Learn about all our technology-agnostic parking solutions.
ParkingCloud Count: Access the most accurate vehicle counts and availability data anytime, anywhere.