SpeedAlert Radar Message Signs
SpeedAlert Radar Message Signs
Portable multipurpose radar message signs combine messages with radar feedback.
Web-enabled for data collection and remote management.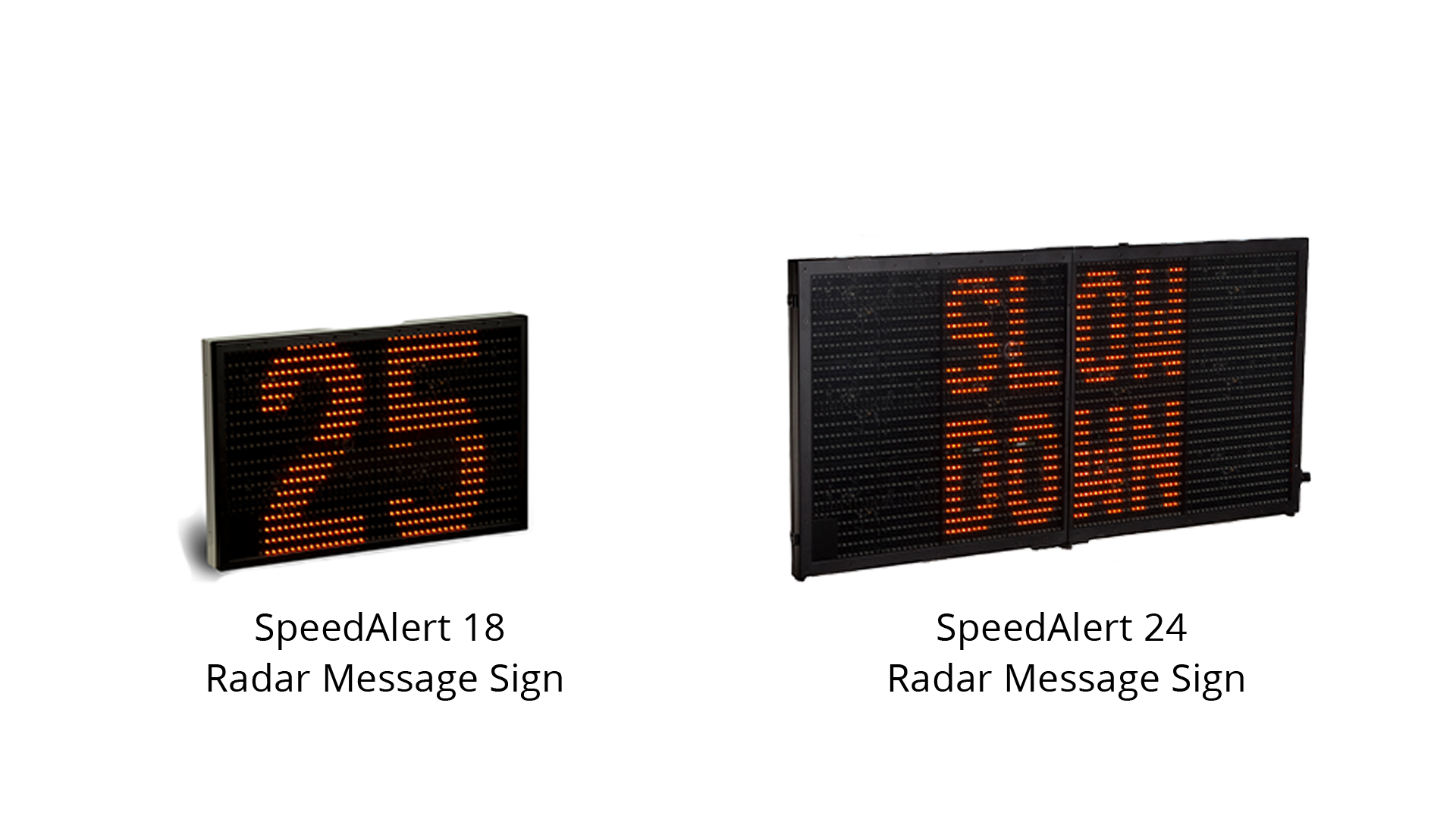 SpeedAlert radar message signs combine radar feedback and messaging, so you'll use it more often in more situations.
Multipurpose: Give drivers immediate feedback by displaying messages specific to their speed ("Slow Down", "Too Fast!", "Have a Nice Day"); or display dedicated messages ("Flood Warning", "Amber Alert") depending on your needs at the time.
Simple, Universal Mounting: Mount the SpeedAlert radar message sign on a portable post, pole, ultra-portable trailer or vehicle hitch in just minutes.
Durable Construction: The welded aluminum enclosure, concealed mounting hardware, shatterproof Lexan and graffiti-resistant powder-coat make the SpeedAlert radar message sign extremely rugged and durable. Weatherproof, too!
Flexible Power Options: Accommodates almost any power source including Lithium battery, Integrated Solar, AC or trailer. A dedicated compartment allows simple battery exchange in any weather.
Remote Management: Remotely access and monitor the SpeedAlert radar message sign  from anywhere with an Internet connection and browser using the ATS TraffiCloud Remote Management Service.
Eliminate Data File Management: Upload data automatically, generate and share ready-made reports from computer or tablet. Easy-to-use interface with dashboard convenience.  Requires TraffiCloud subscription
Alerts: Set email or text alerts for high-speed violators, low batteries and tampering.  Requires TraffiCloud subscription
Other features include: Display speed data or speed-dependent messages, ability to program to different modes, easy-to-manage onboard buttons, collect volume and speed data even when sign is in message mode, local setting changes, flashing red and blue violator strobe, and ability to take daytime awareness images.
Want a more compact radar speed sign without the messaging component?
Check out our Shield Radar speed signs! Rigorously tested and listed on Florida's Approved Product List.
Request More Information:
Watch this SpeedAlert 24
speed trailer in action: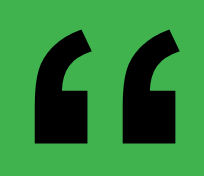 The SpeedAlert 18" trailers were instrumental in monitoring and slowing approaching vehicles to allow for safe pedestrian crossing.  Compared to a 4-week analysis taken in November 2021, a 106% increase in traffic flow was documented by the SpeedAlert 18" trailers in May 2022. The All Traffic Solutions equipment was key in ensuring the safe and efficient flow of over 99,000 vehicles during these events.
– University of Nebraska at Omaha
SpeedAlert Radar Message Signs
Control Interface

TraffiCloud

More Info

TraffiCloud Features

Control equipment from any internet connected computer

Multiple users can be set up with permissions to control signs or just to access reports

Cloud based and Turnkey – No IT. Unit works out of the box.

TraffiCloud Traffic Suite subscription includes Premier Care – A perpetual warranty

Contact ATS for information on this subscription service

ATS Mobile

More Info

ATS Mobile Features

Your Android device or ours

Many sizes available

Automatic upgrades

TraffiCloud Traffic Suite subscription includes Premier Care – A perpetual warranty

Traffic Data synced to server for free

PC

More Info

PC Interface Features

Web based – you always have the most current version

Limited version of TraffiCloud (upgrade to TraffiCloud service anytime and collected data is available)

Use online or offline

Bluetooth or USB connection to the sign

On-Board

More Info

On-Board Controls

Critical settings right on the unit

No extra device required in field

Intuitive control – easy to use

Tamper proof

Power

Lithium (SA 18 only)

More Info

Lithium Batteries

Compact with high energy density

Lithium Iron Phosphate technology – safe and up to 1000 recharge cycles

10Ah and 16Ah versions available, units fit up to 2 (Shield 12 accepts 10Ah only)

One connector fits Shield and charger

3A automatic charger, 100-240VAC input

PowerCase

More Info

PowerCase PC36 and PC26

PC36: 36Ah capacity, about 30 hours sign use (left in picture)

PC26: 26Ah capacity, about 20 hours sign use (right in picture)

Built in 6Amp charger

PC36 includes inverter for on vehicle charging

Watertight, high visibility, high impact case

Receptacle for instALERT or SpeedAlert plug built in

Solar

More Info

Solar Panel

40 or 60W Panels – Let ATS size your panel

Solar controller to prevent overcharging battery

Adjustable mounting bracket and wiring included, armored wire casing available

Uses sealed lead acid batteries (Solar charging Lithium batteries not recommended.)

iA18 or SA18 easily removeable from solar enclosure to move to another location

Contact ATS for system sizing and installation tips

AC

More Info

AC Power

120 or 220VAC input; 6A 12VDC output

Waterproof enclosure

iA18 and SA18 easily removeable from AC supply to move to another location

Surge supressor installed

Trailer

More Info

Trailer Power

Two battery capacity options – 235Ah or 470Ah
Flooded Deep Cycle Batteries
Solar Option – 60W, 80W or 120W panel

Vented, locked cabinet, armored wire casing available

Built in potted 10A charger with AC input external to battery box

 Mounts

Pole Bracket –

(Includes 1)

More Info

SA18 Pole Bracket

One included with each SA18

Mount with carriage bolts, banding, lag bolts or U-bolts

Tamper resistant – Bracket prevents access to hardware, controls and batteries

Easy mounting with push lock on SA 18

Purchase extra brackets and put one in each location to make moves even easier

Pole Bracket – SA 24

More Info

SpeedAlert 24/instALERT 24 Bracket

Same bracket used on portable post, hitch mount and pole

Mount with carriage bolts, straps, lag bolts or U-bolts

Tamper resistant – Bracket prevents access to hardware once unit mounted

Easy mounting with lock tabs, tabs can be locked in place

Purchase extra brackets and put one in each location making moves even easier

Trailer

More Info

Trailer with SpeedAlert 18 or SpeedAlert 24

Batteries – 235Ah or 470Ah
Flooded Deep Cycle Batteries
Solar Option – 60W, 80W or 120W panel
Vented, locked cabinet
Units can be removed from trailer and used with standard mounting brackets

Portable Pole

More Info

Portable Post

Easy to fold

Lightweight

Stable

Uses standard mounting bracket

Hitch Mount

More Info

Hitch Mount

Fits 1 1/4″ or 2″ Receiver

Unit runs on internal batteries or vehicle

Secure – can be locked to vehicle

Mounts using standard pole bracket

Telescoping version available

 Accessories

Padded Carry Case

More Info

SpeedALERT Padded Carrying Case

Padded case protects SpeedALERT during transport

Pockets for accessories

Shoulder Strap included