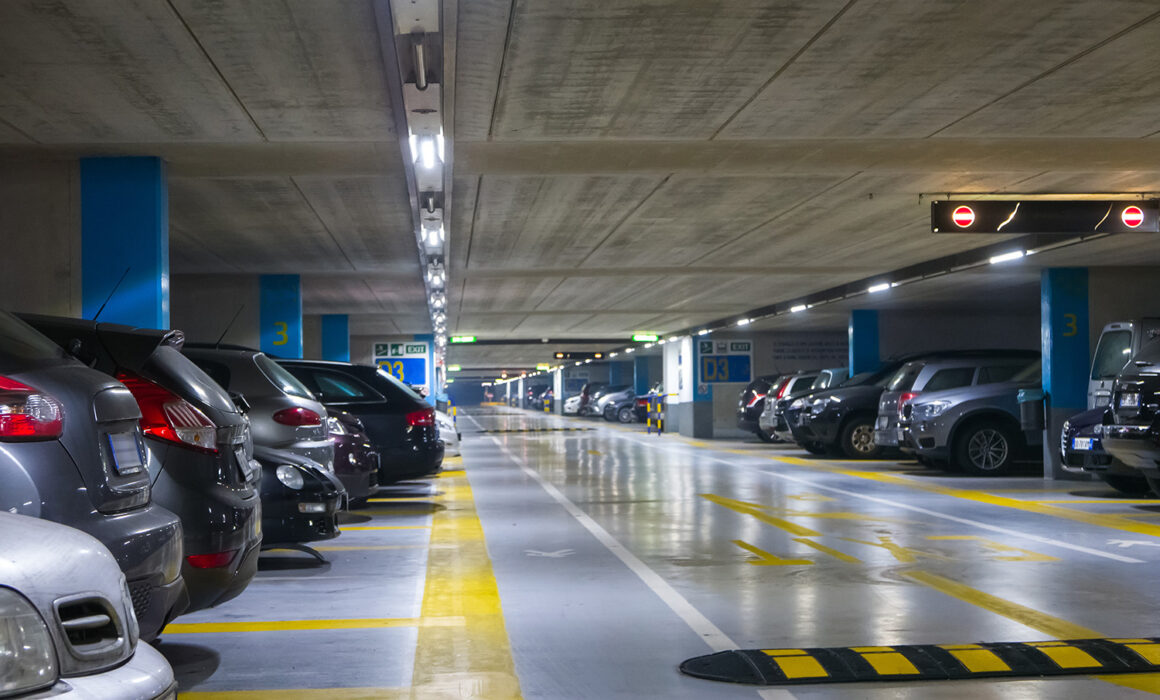 Parking Solutions For 2021 and Beyond
With public transportation options low and/or non-existent in 2020, more and more Americans purchased personal vehicles to get to work, appointments, or go shopping. This trend will continue in 2021, which brings up the issue of available parking for all cars, but especially for corporate campuses, universities, and hospitals. 
So how can businesses communicate parking availability effectively, with real-time notifications, to those who are in search of parking? Taking action now is key. Utilize parking solutions from All Traffic Solutions, including the revolutionary ParkingCloud™ and ParkTrak Parking Counting Systems, both of which can help businesses create more streamlined and seamless parking management for their patrons. 
ParkingCloud
™

Provides An All-In-One Solution

Wouldn't it be incredible to have real-time parking analytics at the tip of your fingertips, and on a single customizable dashboard, so that you can manage parking availability and capacity? ParkingCloud™ is the solution to parking management in garages, surface lots, and on-street parking. It integrates all of the ATS parking solutions, including our InstAlert Variable Messaging Signs and ParkTrak Parking Counting System, among others, in one place – thereby giving you the ability to truly oversee and manage parking options and better communicate to those who are in search of parking. Based on a secure, web-based cloud system, ParkingCloud™ gives you a central view of your entire parking operation and provides the ability for customized reports for any time of day as well as directed texts and emails for parking alerts. 
ParkTrak Parking Counting System Reduces Frustration and Maximizes Parking Efficiency
ATS' ParkTrak is the best way for businesses to help count their available parking and at over 99% accuracy. Easy to install in less than a day, with no interruption to traffic and no cutting cement, asphalt or gravel, ParkTrak utilizes lasers and directional logic to track car entries and exits and is much more accurate than cameras or loops. It can identify the difference between a car and a pedestrian and counts vehicles either in one direction or bidirectional. Businesses need simply to enter the minimum and a maximum number of vehicles and once it's installed, just listen for the beep to know it's working. The parking availability can then be transmitted automatically to ATS' Variable Messaging Signs to communicate how much parking is available, reducing frustration and maximizing efficiency. 
ParkTrak is not only easy to install, but at a fraction of the infrastructure cost due to only needing low voltage. ParkTrak reporting is a simple data download via any internet connection. ParkTrak seamlessly integrates with ATS' ParkingCloud™, and provides real-time parking data that can be downloaded anytime and from anywhere. 
With the vast number of cars projected to be on the roads this year and for years to come, managing your business's parking availability and communicating it to those who are visiting you are crucially important. Partnering with ATS and implementing revolutionary solutions that are easy to install, integrate and analyze, will give your customers a much better overall experience immediately and for any future visits. Planning now and implementing ParkingCloud™ and ParkTrak will ensure you are prepared with the right solutions and systems. Contact us to inquire about ATS parking solutions.