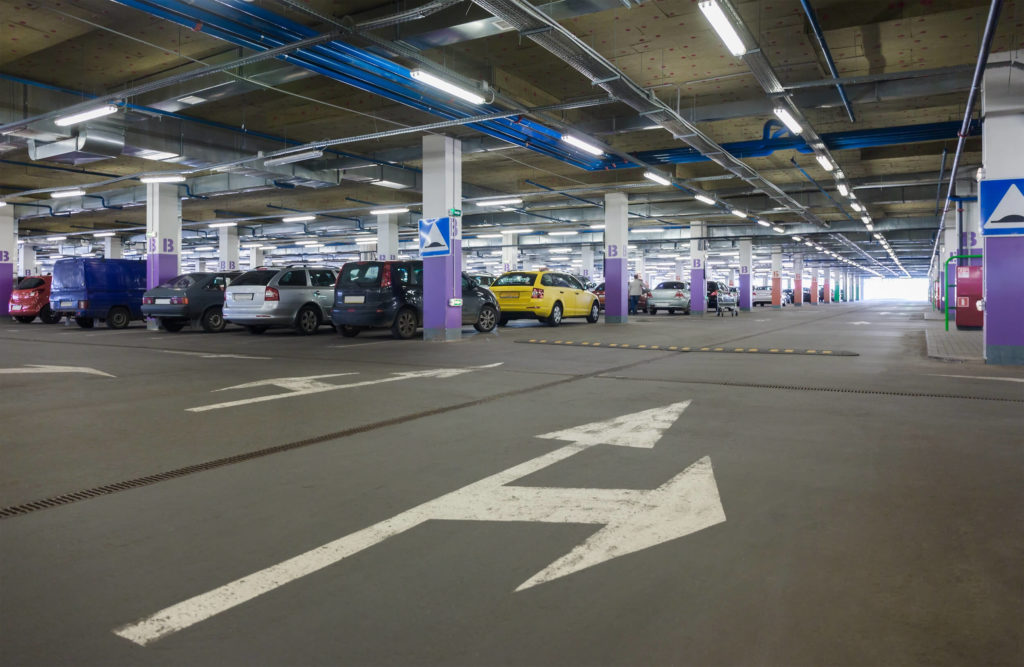 Retail shopping centers face an increasing threat of decline due to online shopping. It's not surprising that many consumers find it more convenient to do their shopping over the Internet, rather than face lines of traffic in and out of shopping malls and in parking areas. Once in the lot or garage, they must cruise up and down rows of full spaces searching for the elusive available spot, which may be blocks away from their intended shopping destination. So, it doesn't take a rocket scientist to understand why many consumers avoid brick and mortar shopping at all costs.
As buyer behaviors change, shopping center operators are coming under increased pressure to find solutions to car parking problems in their large shopping malls to improve and enhance the traditional shopping experience and drive revenue. Many commercial operators are turning to new technologies that leverage data to analyze foot traffic, identify drivers of customer satisfaction and increase spend.  What they may not realize is that by applying smart parking technology to collect and analyze accurate parking data, retail operators have a powerful tool to improve the parking experience, increase customer satisfaction and maximize parking and retail revenue – turning their properties into thriving consumer centers.
Benefits of High-Accuracy Parking Availability Data
Improve Customer Satisfaction
For the majority of retail customers, the first experience they will have on any shopping trip is with your parking operation. One of the biggest customer complaints is not having access to parking availability. They don't know where to look for convenient (or cheap) parking spots. Unable to navigate directly to desirable parking or reserve and pay for a spot in advance, they're forced to circle parking garages or lots. We've all seen studies that show after as few as one bad shopping experience, a customer may never return again. Poor satisfaction means lost revenue and wasted acquisition spend. Make life easy for your customers, and they'll keep coming back.
Operators can address customer needs by using real-time parking occupancy data across their operation to understand space availability (including premium or restricted spaces). This requires connecting the counting devices you already have to a central system that updates in real time. Whether you have counting devices installed at garage entrances and exits, on parking levels or at each individual space, they can be connected to a centralized platform that sends that data out to strategically-placed signage in and around your property, to your center's app, your website, and your social networks.
Increase Revenue
Every minute a customer spends looking for parking is one less minute they have to shop.  Accurate parking availability data allows you to direct shoppers to convenient open parking faster (including premium spaces) and keep congestion to a minimum. If you have a parking management system that provides accurate real-time occupancy counts, you can decrease the time they spend in the parking area and maximize their shopping time. You're also increasing the value of your customers' shopping trips by increasing their productivity, maximizing their shopping experience, lowering their fuel costs, and reducing their carbon footprint.
There are other revenue benefits to having accurate parking data. By analyzing trends by location, daypart, seasonality or other factors you can institute dynamic pricing to take advantage of times when parking spots are at a premium. You can optimize revenue streams by directing parkers to VIP parking areas, charging stations or other premium-add services that make shopping at your property more attractive and convenient.
Planning
For commercial operators considering expansion, accurate historical parking data can inform decision making so you make smarter, money-saving decisions like whether to build, renovate or expand parking facilities. You can also move toward predictive parking availability.
Finding a solution to car parking problems in large shopping malls doesn't have to cost a fortune. By using systems you already have in place, you can collect and analyze parking occupancy data in real time to make your property more attractive to consumers, and more profitable for you today and into the future.
If you'd like a simplified, integrated smart parking solution that gives shopping centers highly accurate real-time occupancy data that works with the systems you already use, contact us.