« All Solutions
Parking Availability Notification Systems
The best web-enabled devices
Real-time data and analytics
Our connected parking solutions give you complete control over your devices and data from your desktop, phone or tablet—using our TraffiCloud ecosystem for total traffic management.

MAXIMIZE
parking availability and safety

COMMUNICATE
with parkers and pedestrians

CALM TRAFFIC
in and around parking areas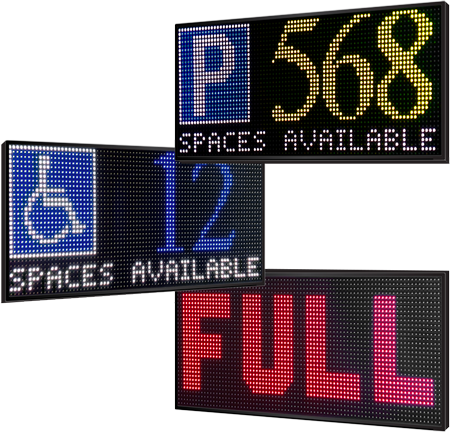 Direct parkers
To open spaces using message signs and LED bollards that update in real time
Display availability
At row, section and lot levels
Report
On capacity and availability for proactive planning
Maximize Usage
With multi-color signs at garage entrances
Real-time messaging
Share latest information on parking prices, events, weather, traffic delays, or any other communication you want to share
Remote sign management
from any Internet-connected device
Conditional messaging
Based on sensor-driven variables ("HIGH WINDS") or programmed messages ("EXIT RIGHT")
Integration
With mass notification systems to alert parkers to important updates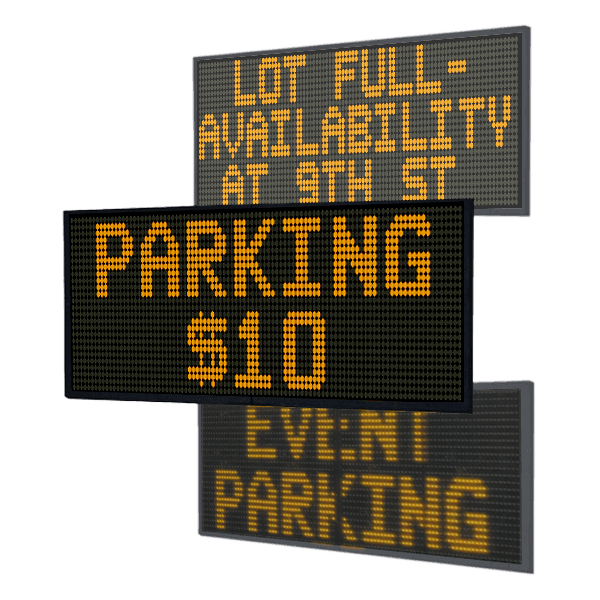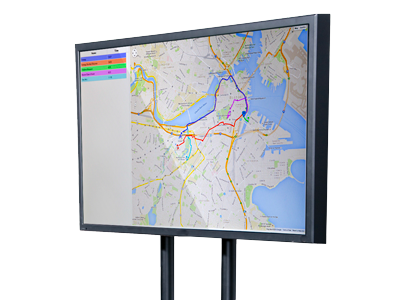 Message board notifications that let parkers choose the best route as they leave your facility
Colorful interactive displays map and update each route
Makes it easy and stress-free to plan the trip home
Preset up to six different routes that update as traffic levels change
Calm traffic in and around parking areas
Alert parkers to slow down in heavy pedestrian areas
Enhance parker satisfaction through better safety and parking experience
Leverage data and analytics to make informed traffic safety decisions
Report on the impact of your traffic safety program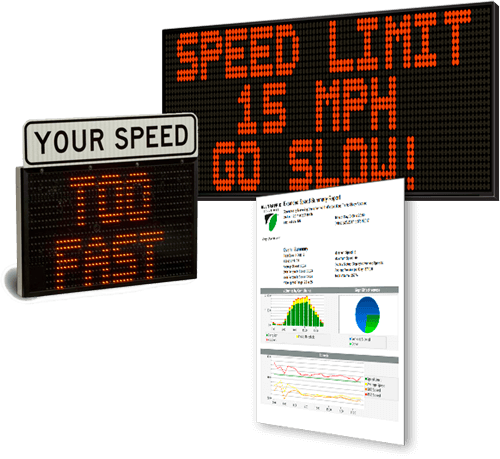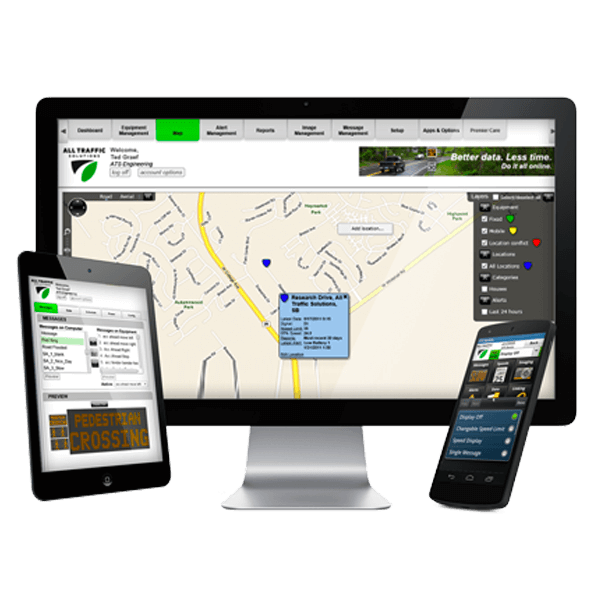 Mapping Software Available in TraffiCloud
Displays availability at row, section and lot levels for parking management and to direct parkers
View availability at multiple facilities at once, including premium parking spaces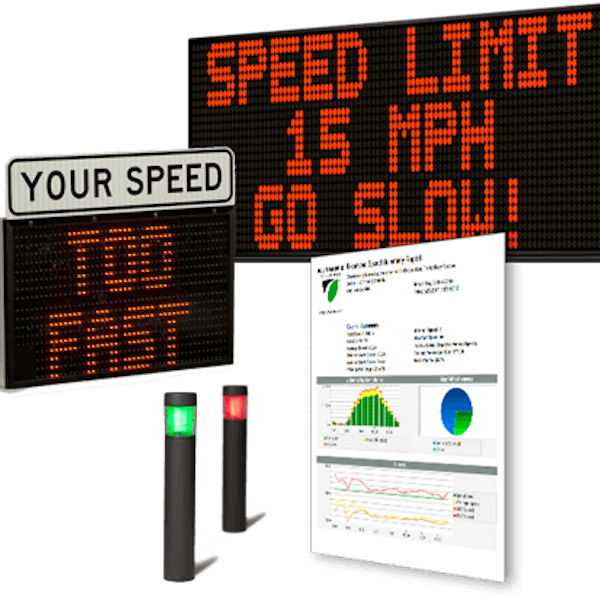 Variable Messaging Signs
Sign management from any Internet-connected device—change messages on one sign or all signs at once
Sensor-driven conditional messaging ("Icy Ramps Ahead"), or programmed messages ("Pre-pay Here")
Integrate with mass notification system to alert parkers of important updates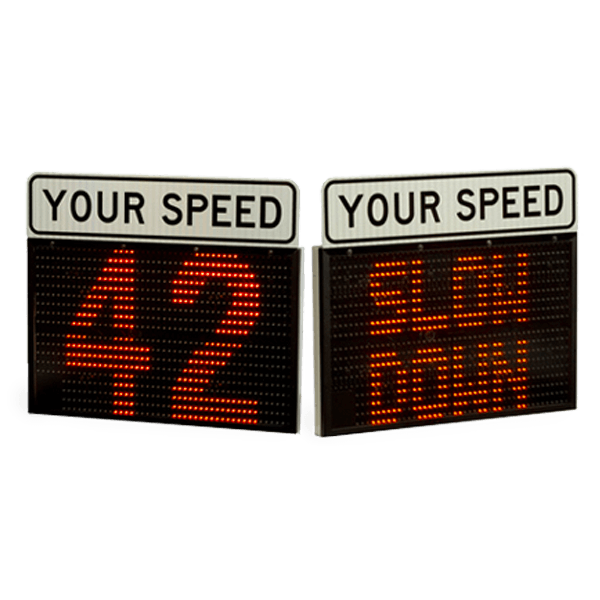 Radar Speed Displays and Messaging Signs
Alert drivers of their speed as they pass
Display messages specific to speed ("SLOW DOWN"), or dedicated messages ("HAVE A NICE DAY")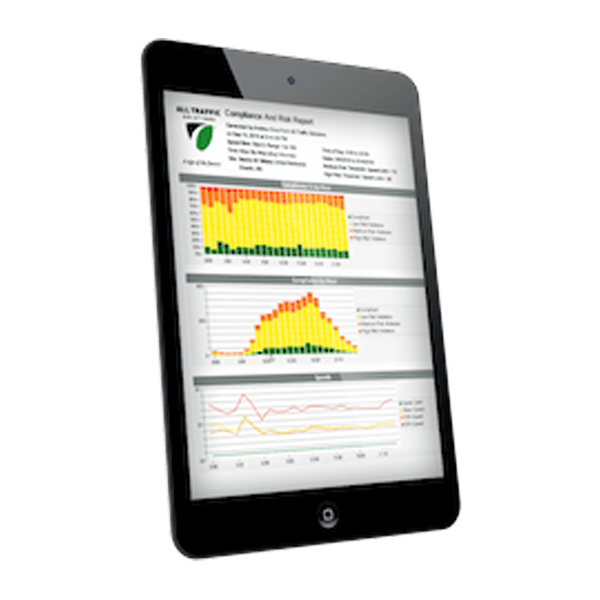 Data and Analytics
Parking utilization and optimization
Safety initiatives
Reports to management
Proactive planning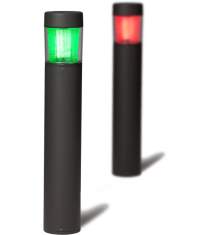 Indicator Bollards
LED indicator bollards that display parking availability with a simple red or green light indicator, placed at the end of each row of the parking facility.
Reduce circling for parking throughout your facility
Avoid traffic spilling over from garage into the street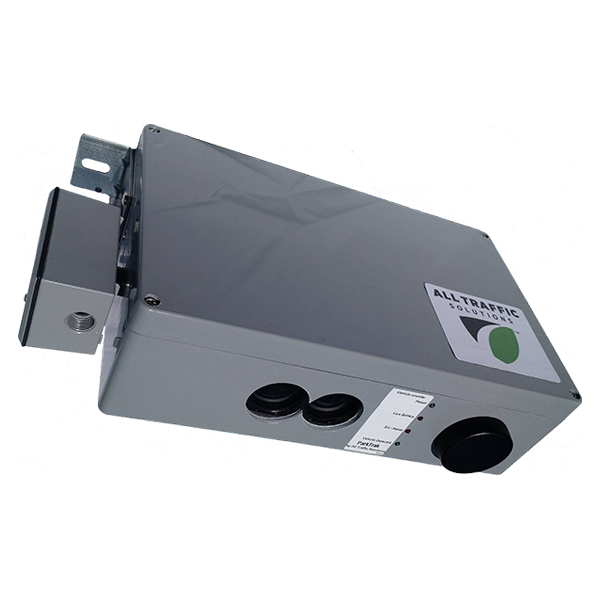 Provides vehicle counts with >98% precision accuracy
Installs easily in less than one day
Mounts on ceiling, wall or post so there's no need to cut up road
Uses laser technology and directional logic, not loops or cameras
Easy to configure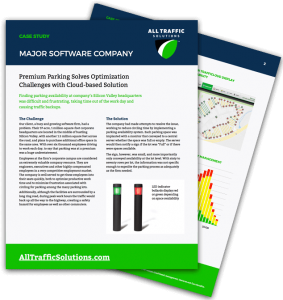 Optimization challenges solved with cloud-based parking availability solution.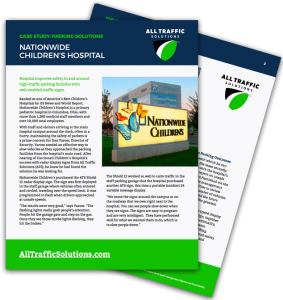 Hospital improves safety in and around high-traffic parking facilities with web-enabled traffic signs.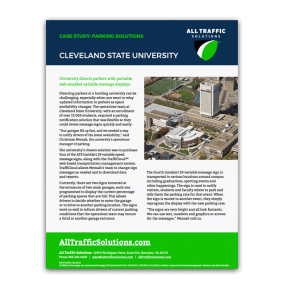 University directs parkers with portable, web-enabled variable message displays.
Practical steps to optimize parking availability, communicate information and alerts, calm traffic and improve safety utilizing cloud-based parking and data integrated with your devices.
Learn the five core components of a successful smart cities transportation initiative, and how small to mid-size municipalities can leverage the best of the new technologies to become a smarter city.
Take an in-depth look at how cloud-based software, along with sensor technology and web-based signs, is enabling parking facilities to optimize parking operations, specifically by communicating timely information to drivers.