Today, transportation data collection equipment or 'counters' have become a component of the "Internet of Things" — that buzz phrase heard at conferences and on the news, that more often than not refers to "smart toasters" and "connected refrigerators." But in the case of web-enabled traffic devices, the benefits to the transportation industry are more substantial and yes, more justifiable than being able to see how your food is doing.
Now, with a click of a mouse you can check on the counter and the data it's collecting. You can make more expedient judgments or decisions based on preliminary data and improve traffic flow with educated hypotheses about what's happening in the field.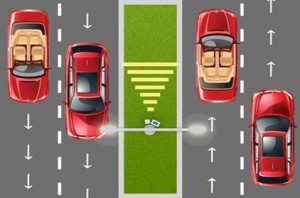 Additionally, thanks to these cloud-enabled devices, you can test your hypotheses by running reports while they are still in the field collecting data. You can even begin to understand the bigger traffic picture by layering data from other devices or running competitive reports to compare how traffic is currently functioning throughout your city.
The devices have also become less intrusive. Now, counters are small enough that they can be banded on a road sign pole by a single person — saving manpower and time and making those inconvenient road tubes a thing of the past.
How much does it cost to prepare a traffic study? Transportation studies can be expensive and should not be conducted without considering the alternatives. There is no "typical" cost for conducting studies since transportation problems often are unique in scope and sensitive to regional differences in travel patterns.
A traffic study can range in cost from a few thousand dollars to hundreds of thousands of dollars, based on the complexity and extent of the study. But if you're trying to cost-effectively and efficiently collect data that truly supports your need, then automating the collection of that data, and expanding the amount of data you are collecting using automated cloud-based technology just makes good sense.