Virtual Drive Times
Help customers, employees and tenants select the best route before they hit the road.  The DriveTimes Virtual Display shows drivers the time to destination for multiple route choices so they can plan their trip as they head to their vehicle.

SMOOTHER
exits from your facility

SIMPLIFY
travel and commuting

REDUCE
downstream congestion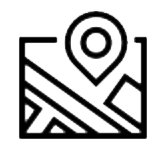 Create multiple routes using the TraffiCloud user interface.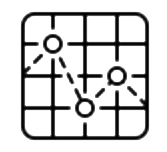 Travel time data is sourced via our exclusive arrangement with TomTom.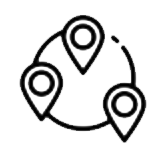 With up to five different route options displayed with the travel time for each, drivers will know to take the optimal route.
IDEAL FOR LOBBIES AND ELEVATORS
Define routes using a web-based interface linked to a cloud-based travel-time data source that aggregates multiple historical and live sources of traffic data to provide accurate, live travel times without the need for in-road sensor infrastructure.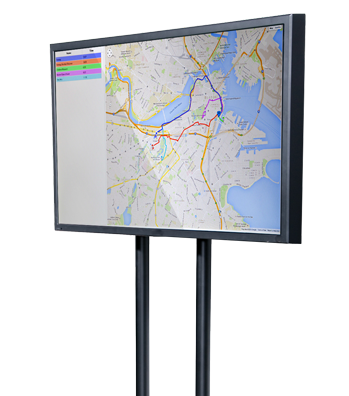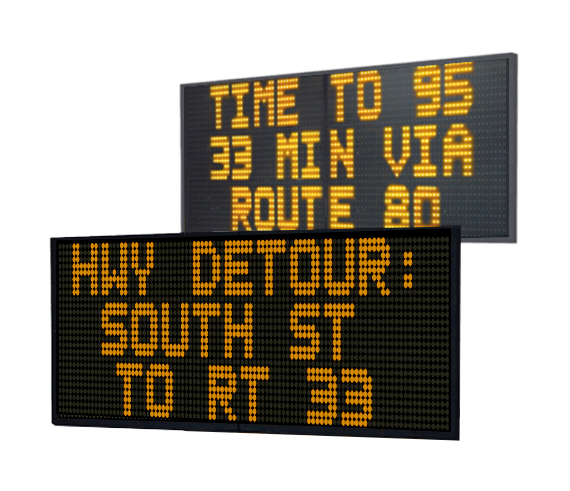 DriveTimes integrates seamlessly with our TraffiCloud message deployment platform for use with variable message displays and other devices.