Herndon, VA — All Traffic Solutions, the leader in cloud-based traffic management solutions for law enforcement, transportation and smart cities announces today that it has added two large format message boards to its InstAlert family of variable speed message signs. The InstAlert 48 and InstAlert 68 offer the same web-based connectivity that allows users to change messages and access traffic data remotely via the TraffiCloud open extensible platform, as well as the flexibility to configure the signs as either variable message signs or radar speed displays to maximize sign usage.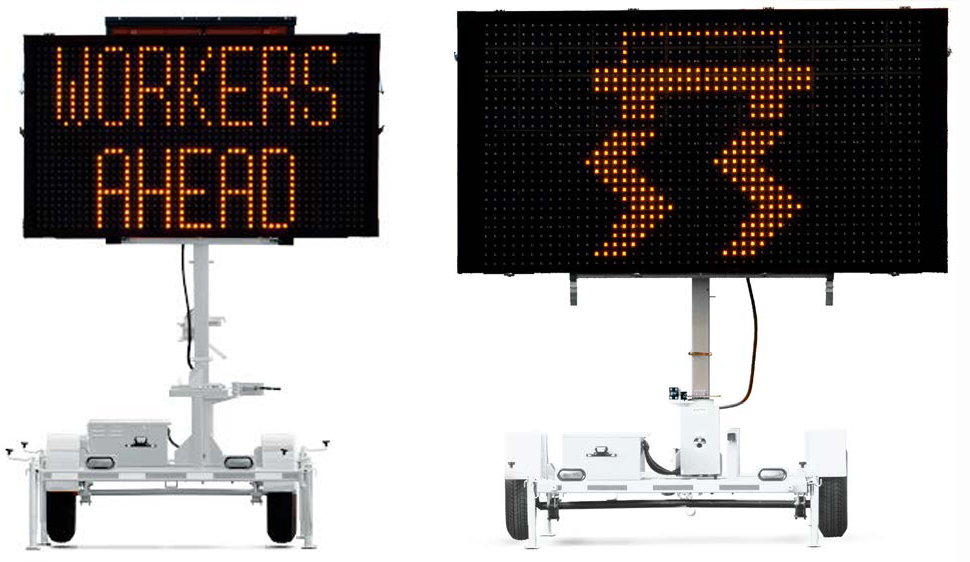 Because All Traffic Solutions signs are NTCIP-compliant they can be incorporated into one platform along with legacy devices from other manufacturers' equipment as part of an Intelligent Transportation System, allowing organizations to leverage their investments.  The company provides the connectivity and management infrastructure via their TraffiCloud™ web-based remote management system– an open, extensible scalable solution for all signs, devices and sensors accessible via a standard protocol.
"Departments of Transportation of all sizes are more cognizant than ever of the importance of planning and building scalable intelligent transportation systems. By leveraging our web-enabled, NTCIP-compliant variable message signs and radar speed displays together with our TraffiCloud traffic management ecosystem, municipalities can realize their smart cities vision," said Andy Souders,  All Traffic Solutions CTO and Vice President of Engineering.
For information on All Traffic Solutions products including web-enabled variable message signs, radar speed displays and vehicle count and classification devices visit https://www.alltrafficsolutions.com/products.
To learn more about TraffiCloudTM, All Traffic Solutions' cloud-based ecosystem that allows users to remotely manage traffic and parking devices as well as data from anywhere, go to https://www.alltrafficsolutions.com/solutions/trafficloud.