We all want to provide a smooth parking experience for our customers, employees, students, shoppers and more. Whether you're buying one component of a parking availability and guidance solution, outfitting a single lot or garage, or building a system for your entire parking environment, your goal is to solve parking challenges with a system that can handle future needs—not create new issues.
You need a solution that doesn't require an engineering degree to implement. The system should be flexible, cost-effective and able to disseminate information throughout your diverse infrastructure— lots, garages, street parking. The right solution will meet your high-accuracy needs at a price that will drive value and ROI.
That's quite a list, but the good news is that the solution is simple: If you want a highly accurate system that delivers a superior parking experience for customers and makes your job easier, you need an open platform parking solution.
What is "Open Platform"?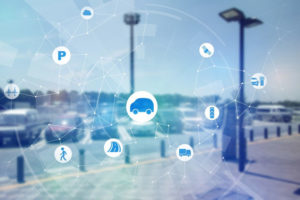 The key difference between an open platform and a closed system is the ability to connect to different data sources and outputs without having to pay for custom coding to integrate it with your existing systems, new technologies or a specific component from another manufacturer. The open platform has pre-built integrations or toolkits that make this a simple process that the supplier has to worry about, not you. But what does this have to do with the people looking for a convenient place to park?
Lots. (No pun intended.)
Here are five benefits of an open platform parking availability and guidance solution.
#1 You can have the most accurate counting solution for each separate component of your parking operation
Most parking operations have a number of different environments in which tracking availability is necessary—garages, lots and street parking, to name the most common—and a variety of applications they want to deploy, such as availability and guidance, access control, safety and reservations. Messaging, mass notifications, custom analytics and integrations with other systems may also be required. The challenge is that there isn't typically one technology that fits every environment or configuration, and there aren't any suppliers who cover every possible scenario.
Across it all, you want one "source of truth": a central system where you can see the availability, utilization, occupancy time, duration and type of parking stay at every structure under your management. This level of efficiency can only happen when you have very high accuracy rates, and without them, you can't solve your parking problems.
#2 Choose the most cost-effective availability and guidance solution across your operation
You have a budget to meet, but the desire to have one system of record for all of your availability data means that you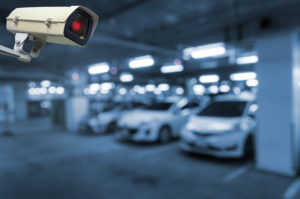 must make tradeoffs in terms of cost and accuracy—unless you invest in an open platform.
An open platform allows you to integrate the most accurate technology and manage the cost at each location. Perhaps you need availability information at the lot level at Location A, so using one laser or thermal camera at an entrance and exit is sufficient. At Location B, you may require bollards for every space as well as the ability to know the exact number of premium spaces on each level. An open system allows you to choose the right system for each location to optimize costs while at the same time achieving your parking goal. With the right systems in place, you can reduce congestion in your garages, lots and on-street parking locations, so parkers find the best spot, faster and with far less hassle.
#3 Future-proof your operation
You invest in a great new system with all the latest technology, only to have it leapfrogged the next year by a more accurate, cost-effective component that would solve your problems but you can't add it to your system because it doesn't integrate with your technology. If you have an open platform parking system, you future-proof yourself against obsolescence and keep your options open as new, more accurate and efficient options are introduced.
#4 Leverage your current technology investment
You need to be able to adopt future technology improvements as needed, and leverage the investments you've already made. Parking hardware can be expensive, and being able to re-tool it into the next generation of parking technology is a benefit when you are looking to add to or upgrade your system. This means the ability to pull in data from your on-premises PARCS or ALPR system for availability, integrating new devices to supplement your existing configurations or devices, and leveraging your signage, apps or website for guidance can all reduce the cost to upgrade and provide you with the most flexible path to introducing new technologies on an ongoing basis. Not only are you saving time and cost, but you're also increasing efficiency levels while reducing parker stress levels—a win-win situation.
#5 Freedom from vendor constraints
End of life issues, price increases, maintenance and other cost issues as equipment ages are ongoing challenges with a closed system. In the event that the vendor doesn't progress at the pace or with the technology you need as you grow and expand, it can be difficult and expensive to switch. Other issues include hardware purchases and installation, software configuration, custom integration with other systems and the learning curve for your IT and maintenance staff.  These are all  barriers to switching that can be insurmountable.
By selecting an open and interoperable solution, you can select the technology you want with the peace of mind that your investment is protected. You reduce complexity and add flexibility without giving up highly accurate counts across your operation.
Conclusion
By creating open solutions for your smart parking system, you can better meet today's needs as well as tomorrow's without sacrificing accuracy, efficiency or affordability. This is a win for you, your stakeholders and your customers.
For more on the benefits of open platform smart parking solutions,  download our white paper How to Achieve "Availability Certainty" Using Connected Parking Systems and Real-time Data.