This spring we held our first "Show Us Your Sign" contest to highlight all the different ways our signs are used.  We asked our customers to submit images and videos of their ATS signs, and we shared each of them on our Facebook page between May and early June. The contest entry that received the most likes, comments, and shares on their post won a free Shield 12 radar speed sign with 90 days of TraffiCloud®!
Thank you to everyone who participated in the contest, and congratulations to our first, second, and third place winners:
First Place: Auburn Police Department (New Hampshire)
Auburn Police Department used their SpeedAlert 24 sign to show the community's love and support for Maddie, a young resident who was diagnosed with cancer. Auburn PD escorted Maddie to an out-of-town event and set the trailer up so that they passed it on their route.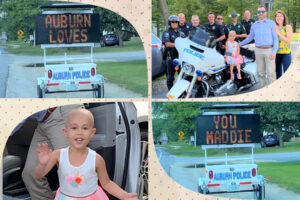 Second Place: Orange Beach Police Department (Alabama)
Orange Beach Police Department reminds drivers to slow down and "Enjoy the Beach" using their SpeedAlert 24 trailer!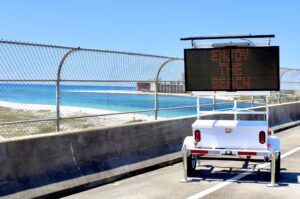 Muskego Police Department deployed this Shield 12 radar speed sign outside of a local restaurant to calm traffic.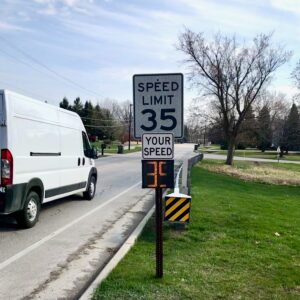 We thoroughly enjoyed seeing all the ways that our customers use our signs and were impressed by the outpouring of support many of them received from their communities throughout the contest. Here are the other entries we received:
Reidsville Police Department in North Carolina produced this video featuring their SpeedAlert 18 titled "Watch Your Speed. Save a Life."
Quarryville Borough Police Department's SpeedAlert 18 sign at work, displaying the speed of a passing horse and buggy!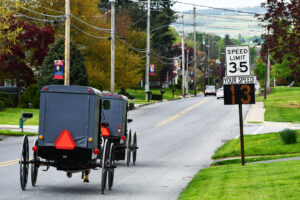 Poteet Police Department in Texas deployed their InstAlert 24 trailer with a reminder to drive sober.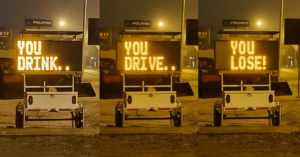 An early morning safety reminder from Washington City Police Department in the Utah desert!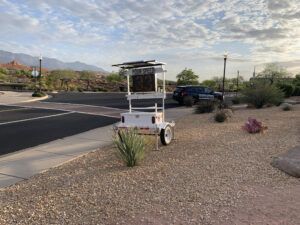 Cleveland State University uses InstAlert 24 signs to guide drivers and pedestrians at the Ohio FEMA mass vaccination clinic on campus.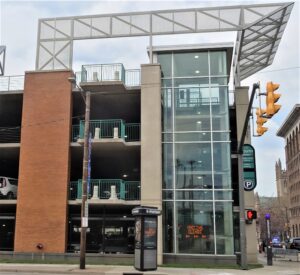 Exeter Township Police Department in Pennsylvania uses a SpeedAlert 18 radar message sign to reduce speeding on a residential street.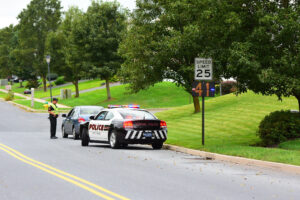 Seaford Police Department in Delaware created some custom images on their InstAlert 24 to advertise a new speed limit.
Gardner Police Department in Kansas uses their SpeedAlert 24 to encourage safe driving outside of a local high school.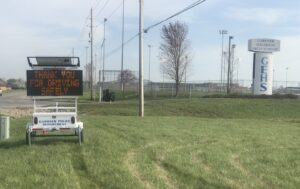 Plattsmouth Police Department in Nebraska used their SpeedAlert 24 trailer to promote the DEA's National Prescription Drug Take Back Day.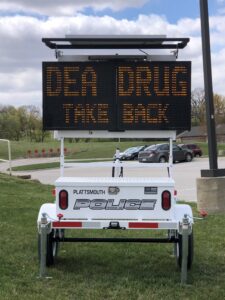 On his first day as a police officer with Becker Police Department in Minnesota, Officer Connor Campbell set up the department's Shield 15 radar speed sign!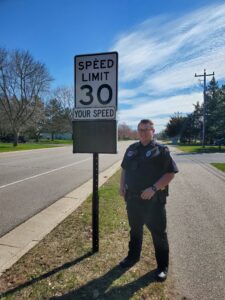 Hiram Police Department in Ohio uses their SpeedAlert 18 radar message sign to remind drivers to "Be Safe."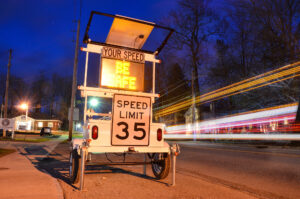 Pittsburg County Emergency Management in Oklahoma uses their InstAlert 24 on a portable post to share information at a COVID-19 vaccine POD.
Tell City Police Department in Indiana displays a custom message on their SpeedAlert trailer to deter speeding.
Wetzel County Emergency Management in West Virginia used their InstAlert 24 trailer to share COVID-19 vaccination information with the public.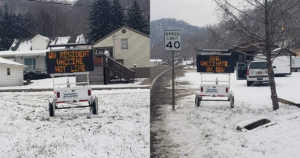 The Green Bay, Wisconsin Police Department deployed one of the city's InstAlert 24 signs on a portable post to indicate the entrance to a COVID-19 vaccine clinic.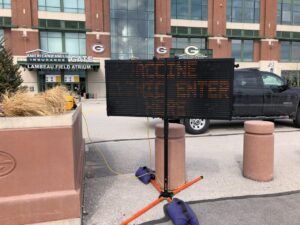 Lincoln County Public Works uses a Shield 12 to calm traffic on a congested roadway leading to a popular surfing destination at Otter Rock State Park in Oregon.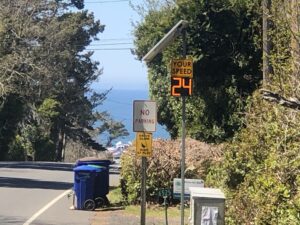 McDonough County Emergency Services and Disaster Agency in Illinois deployed an InstAlert 24 sign outside of a local hospital's drive-thru clinic. The sign is used to display information about how to pre-register for services and to help direct traffic.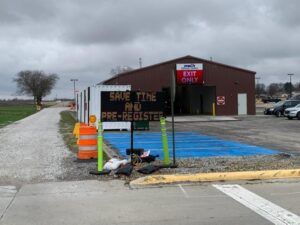 This Shield 12 radar speed sign is deployed by the Portsmouth, Rhode Island Department of Public Works to help remind drivers to mind the speed limit.
The Town of Midland in Ontario, Canada uses their SpeedAlert 18 trailer to calm traffic outside of a public school.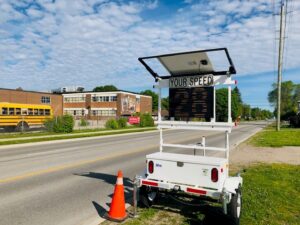 Kiowa County Health Department in Kansas uses their InstAlert 24 outside of COVID-19 vaccine clinics to let people know where to enter and to remind people to wear face masks inside.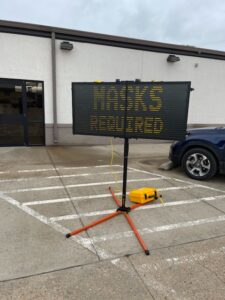 This SpeedAlert 18 trailer is deployed by Oshkosh Police Department in the City of Oshkosh, WI.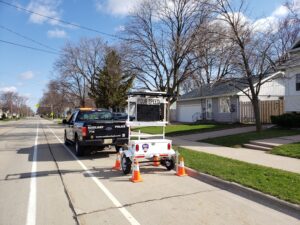 Warner Robins Police Department in Georgia deploys their Shield 15 radar speed sign on a trailer.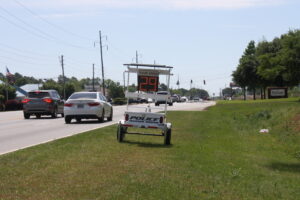 This InstAlert 24 sign is deployed by the Chilkat Indian Village in Alaska!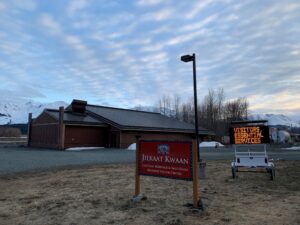 Brooklyn Police Department in Wisconsin received their Shield 12 sign through our ATS Gives Back program!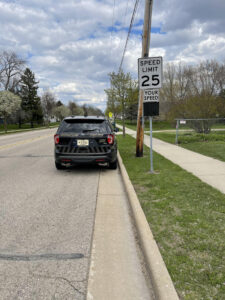 This Shield 12 sign belongs to the City of Rockford Department of Public Safety in Michigan.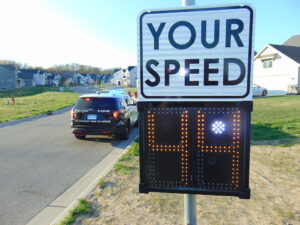 North Salem Police Department in Indiana uses their Shield 15 radar speed sign to help remind drivers to follow the speed limit.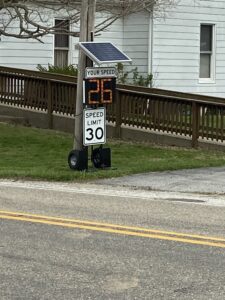 Matthews Police Department in North Carolina used their Wanco sign which they purchased from us to display an anti-speeding message around New Year's Eve.
This SpeedAlert 24 belongs to New England Highway Technologies in Cranston, Rhode Island.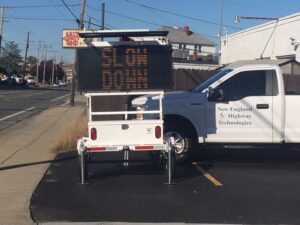 This Shield 12 radar speed sign is deployed by Kingwood Lakes South Community Association in Texas.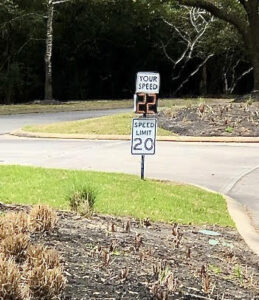 This SpeedAlert 18 is deployed by the Sanitary Improvement District #158 in Omaha, Nebraska to remind drivers to watch their speed.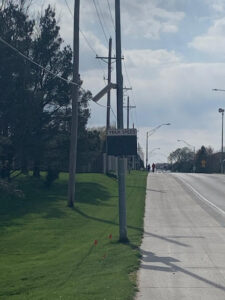 The Houston Airport System has a SpeedAlert 24 radar message sign deployed outside of George Bush Intercontinental Airport (IAH) for traffic calming.