"Motor vehicle crashes are a leading cause of death in the United States. In 2016, there were 37,461 traffic-related deaths. That number was 5.6% higher than in 2015. This follows the record number of traffic fatalities in 2015. Much of the increase in traffic-related deaths can be attributed to speeding, impaired driving, unrestrained occupants and distracted driving."   —National Governors Association report
This month's report from the National Governors Association, State Strategies to Reduce Highway and Traffic Fatalities: A Road Map for States, was a sobering reminder that despite our efforts and safer cars, the promise of safety is not being realized.  Not only are the numbers of fatalities rising, but the total impact to our communities is growing as well.   The report highlights several recommendations for states to reduce traffic casualties — including policies on speeding, distracted driving and impaired driving. It also comes three weeks after a preliminary report from NTSB concluded that speeding causes as many crashes as drunk driving.
"You can't tackle our rising epidemic of roadway deaths without tackling speeding," NTSB Chairman Robert L. Sumwalt said. "Speed kills.This study examines how it kills and what actions can be taken to save lives and prevent speeding-related crashes."
Priority: Targeted Enforcement for Speed-Related Offenses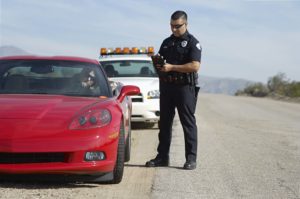 One of the top recommendations of the NTSB report to improve traffic safety enforcement is to support targeted enforcement for speeding-related offenses and to develop strategies to target and enhance enforcement of high-risk speeding corridors.  The ability to collect, use and make available data is highlighted as well.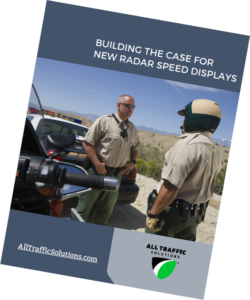 Read the report here and learn more about strategies and tactics that can make your traffic safety programs more efficient, effective and measurable.
Learn more about web-enabled radar speed displays and how you can utilize them to target your enforcement efforts using data to reduce speeding in high-risk corridors and make your community safer.
Download our free 10-page guide (no form to fill out) containing the facts about web-enabled radar speed displays, their benefits and how you can use data to support your case for the purchase of new radar speed displays. Download now.