« All Solutions
« All Products
Count & Classify

Counter Classifiers with Automated Data Collection
Vehicle count and classification has long been a challenge for municipalities, traffic engineers and departments of transportation. Manual counting is expensive, error-prone and oftentimes impractical. Traditional devices such as road tubes are cumbersome to install, intrusive on the road and easily damaged by continuous wear from vehicles or vandalism. In high volume traffic they become less reliable. In addition, installing road tubes uses resources that could be deployed elsewhere. Most importantly, placing personnel out on a road to install or move equipment is potentially dangerous both to them and to drivers.
Our web-enabled counter classifiers solve the challenges of counting and classifying vehicles, even high-volume traffic. These fully integrated multi-lane, bi-directional traffic data gathering devices make it easy to:
Provide accurate, relevant real-time data for traffic studies and proactive planning

Establish a baseline of traffic volume for analysis of a roadway or intersection

Determine the number of lanes needed on a roadway

Calculate the number and length of turning lanes required at an intersection

Prior to traffic signal installation, utilize counter data to develop appropriate signal timing

Identify the appropriate traffic control measure (stop sign, traffic signal, roundabout, etc.) required
Non-Intrusive Traffic Sensing Technology

Count and classify vehicles using turnkey, non-invasive sensing technology

No-hassle field setup and operation—mounts on any size pole on the side of the road in minutes

Devices weigh as little as three lbs.

Extremely low power ensures operational safety during installation
TraffiCloud-ready for remote data management and retrieval*
Eliminates traffic data file management

Automatically upload data and generate reports from any Internet-connected device

Increase efficiency and data accuracy to complete traffic studies faster
*requires TraffiCloud web-based remote management services subscription.
Increase Efficiencies and Safety
Automate traffic data collection

Reduce person-hours required in the field for vehicle counting, device installation and relocation, and data collection

Free up resources for other important tasks

Keep personnel safe and off the road
Whitepaper: Traffic Studies Made Simpler: Count & Classification in the Cloud: The latest developments in technology-based traffic equipment that make it easier and less time-intensive to gather essential data to execute a successful traffic study. Includes MoDOT case study.
Case Study: MO Department of Transportation: MoDOT collects timely, accurate data for traffic study without risking worker safety or taking hours out of the field.
StatTrak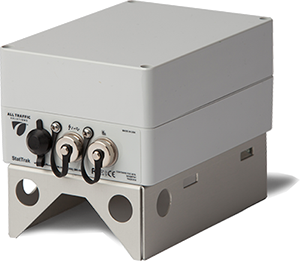 Collects bi-directional traffic in up to four lanes at once

Up to two weeks run time per charge

Simple point and go installation with audible signal to confirm aim
StatTrak Data Collection Brochure
CrossTrak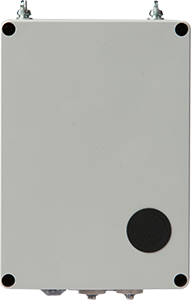 S

mallest, lightest six lane non-intrusive vehicle volume collector available

Integrated color sighting camera for easy alignment during setup
Collects data for over one week per charge
SpeedLane:

Accurately detect lane, speed and class of individual vehicles

Compute per-lane volume, occupancy, gap, average speed, 85th percentile and headway parameters

For use in up to eight user-defined lanes