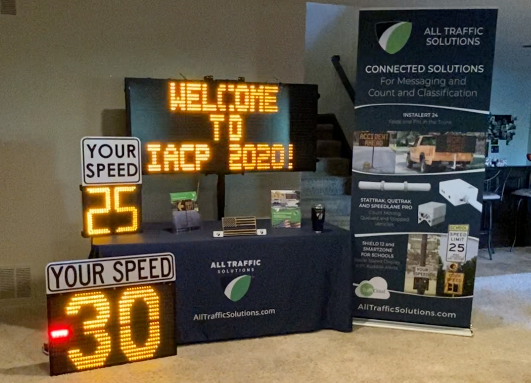 In October, All Traffic Solutions exhibited at the International Association of Chiefs of Police (IACP) annual conference. We have participated in the conference for over 15 years, and we always look forward to meeting face-to-face with our customers. However, things looked a little different this year. The event was held virtually due to the COVID-19 pandemic, so we set up a virtual booth and hosted video demos. We strived to make the experience feel as personal as possible for attendees, and we enjoyed the opportunity to have in-depth conversations about our InstAlert 24, Shield Radar Speed Sign, SpeedAlert Radar Message Sign, TraffiCloud®, and our other law enforcement solutions. We also gifted YETI tumblers to Police Chiefs who visited our virtual booth.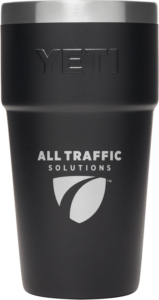 The virtual conference facilitated various networking opportunities and hosted educational training sessions that focused on topics such as the pandemic and media coverage of law enforcement. IACP 2020 attendees will continue to have full access to these training sessions for a year after the conference was hosted.
Members of the All Traffic Solutions team attended the conference and thoroughly enjoyed the "COVID-19 Response and Effect: Preparing for a Second Wave" educational session. The session discussed the predominant struggles that law enforcement has faced while dealing with COVID-19 abroad. it was interesting to learn more about the issues that law enforcement faced in other countries. We found the perspectives of different police forces to be very insightful.
Our virtual booth will continue to be accessible until December 31, 2020 for attendees who purchased tickets prior to the conference. If you didn't attend the conference but would still like to meet with one of our representatives for a virtual product demonstration, you can fill out a contact form at any time!