ATS Wrong Way Detection, Prevention and Notification Solution
STOP WRONG-WAY DRIVERS BEFORE TRAGEDY STRIKES
The fatality rate for wrong-way driving incidents is up to 50 times that for other types of incidents. The ATS Wrong Way Solution™ gives law enforcement, DoTs and other transportation authorities a powerful and dependable solution to keep roadways safe. 
Cost-effective 

High accuracy sensing and verification
Multi-channel
Reliable and always available
WATCH THE ATS WRONG WAY SOLUTION VIDEO

Flashing message
alerts wrong-way driver that they need to turn around immediately

System verifies
continued wrong-way travel if the driver passes the flashing message sign

Alerts motorists
with messages on signage so drivers are aware of the wrong-way vehicle

Sends alert
with video to designated authorities via email or text message to take action


Notifications
Optionally notify via 511 systems, TMC (Traffic Management Center) and social apps.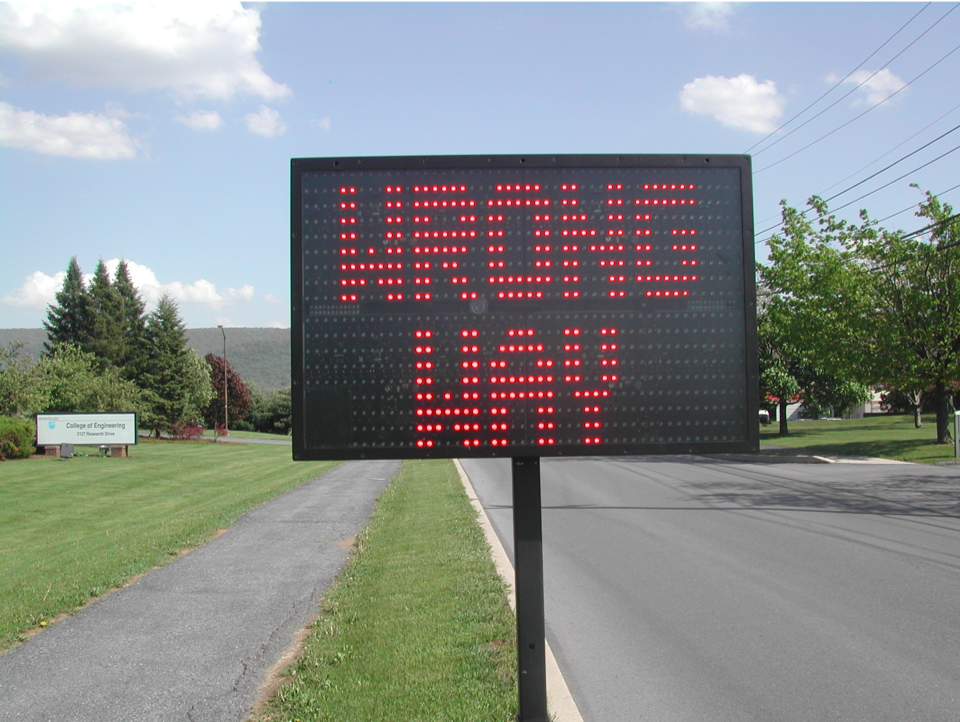 Fully hosted web-based remote management service is always available
Uses Lidar at multiple points to sense and verify wrong-way vehicles
Access system from anywhere from any Internet-connected device
Accessible via API to inform other systems
Password-protected with three levels of user access
Our
Wrong Way
Solution makes
it easier to
keep roads safe:
NO
IT infrastructure or support needed

NO
Additional hardware or network appliances necessary
NO
Software or middleware to install for remote management

NO
Separate charges—Wireless cellular connection provided by ATS

ALWAYS
Up-to-date web-based user interface continually receives applicable
enhancements
SEND
Email or text alerts to as many recipients as desired