FloodAlert Detection and Notification System
THE FLOODALERT DETECTION AND NOTIFICATION SYSTEM HELPS PREVENT FLOOD-RELATED TRAFFIC INCIDENTS CAUSED BY FLOODED ROADWAYS.
Part of the ATS suite of weather awareness solutions, the FloodAlert Detection and Notification System helps prevent flood-related traffic incidents and congestion caused by flooded roadways. The system allows municipalities, departments of transportation and public works, law enforcement and other organizations to take proactive precautions and share important information and alerts with citizens.
The FloodAlert system is managed in ATS TraffiCloud and hosted on Microsoft Azure for reliability and high-availability.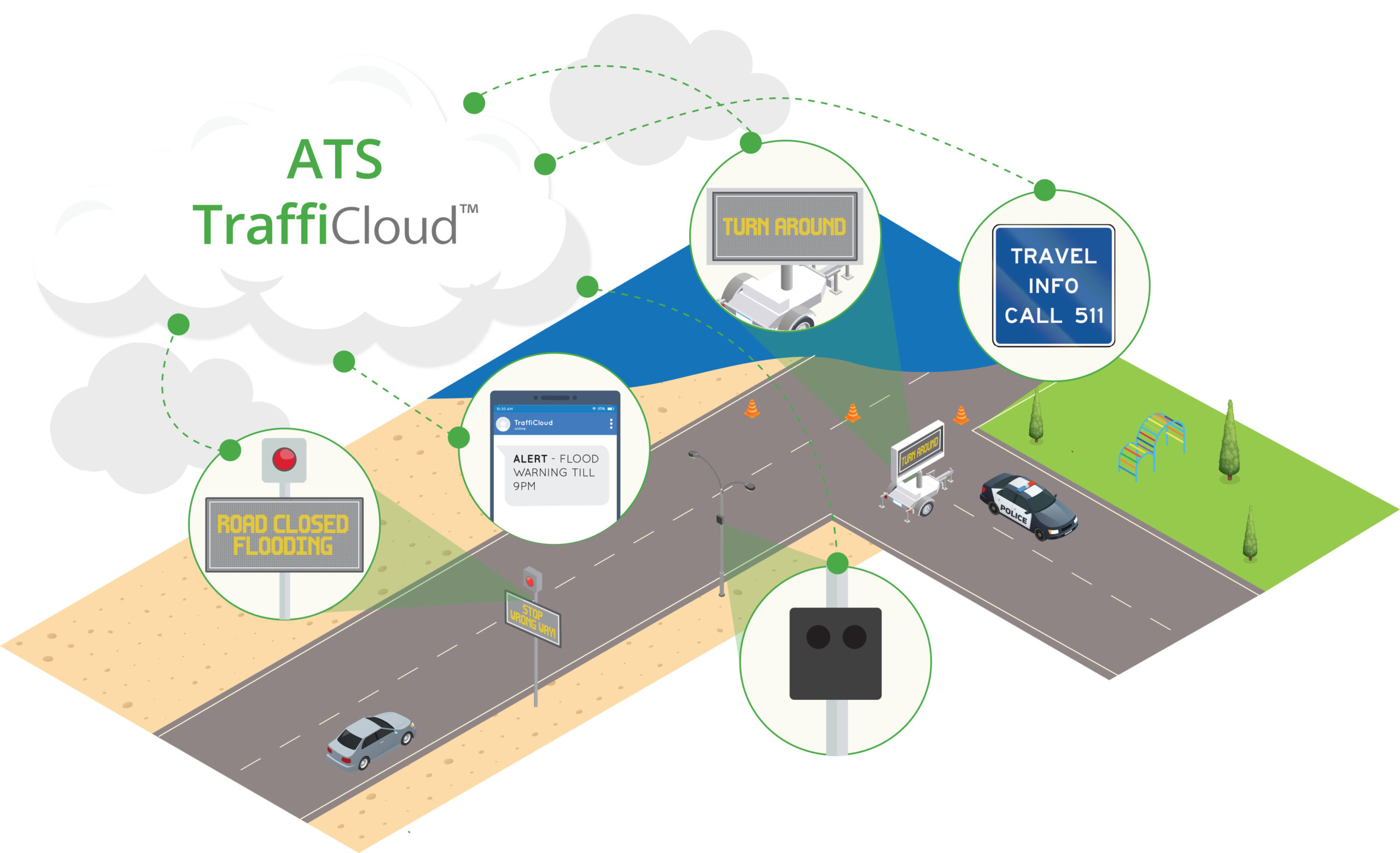 Notify
appropriate staff and first responders when water levels at each location approach flood stage, and again when flooding subsides

Push Data Automatically
to messaging on signage, activate warning beacons, 511 alert systems, websites, social networks and existing systems (Optional: to Waze Connected Citizens Program)

Display Warnings
to drivers and suggest alternate routes using variable message boards located at or before key intersections

Direct Traffic Flow
appropriately and safely, without inconveniencing drivers, to minimize congestion caused by flooded roadways