Welcome to the All Traffic Solutions Resource Center. Download the latest information about our innovative web-enabled traffic devices and cloud-based transportation management solutions, and learn how All Traffic Solutions helps law enforcement, municipalities and private organizations to implement data-driven traffic solutions for happier, healthier, greener communities.
Our informative white papers share practical solutions to today's toughest traffic challenges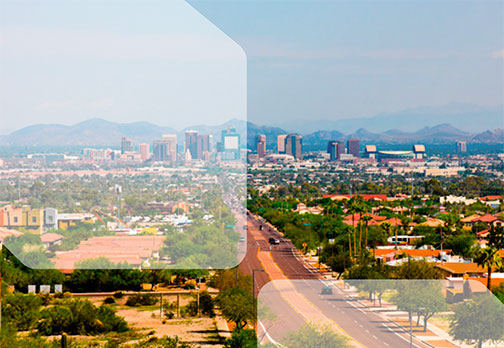 The benefits and drawbacks of the five most widely-used methods of speed control, and why incorporating a data-centric solution delivers the most effective, efficient traffic program management.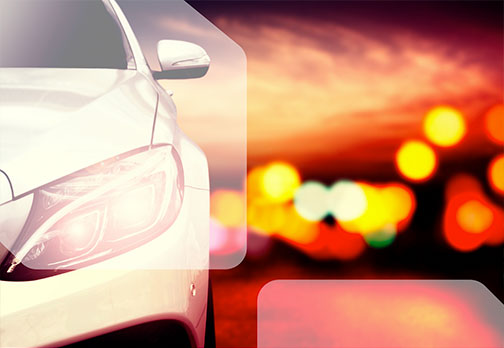 Two key metrics you need to use to improve traffic outcomes, and how to apply data-driven metrics to your traffic challenges.  A practical guide to improving traffic outcomes using data and analytics.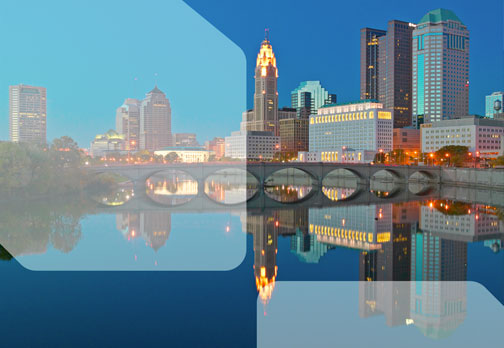 The five core components of a successful smart cities transportation initiative, and how small to midsize municipalities can leverage the best of the new technologies to become a smarter city.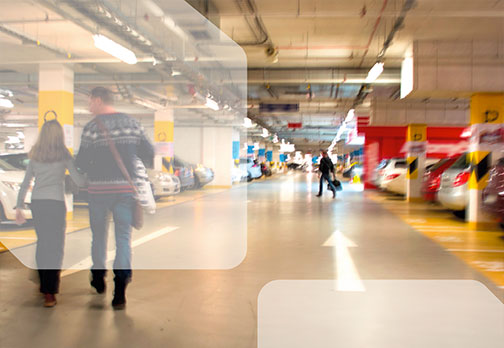 Practical steps to optimize parking availability, communicate information and alerts, calm traffic and improve safety, utilizing cloud-based parking and data integrated with your devices.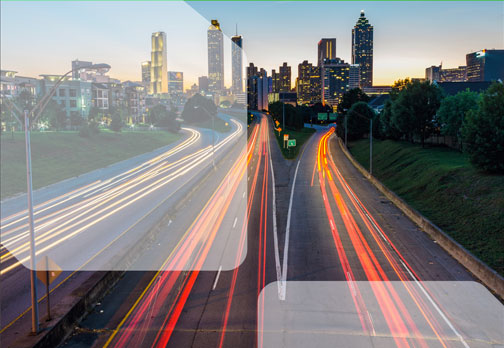 How web-enabled radar speed displays calm traffic, collect data for traffic studies and facilitate proactive decision making and superior results.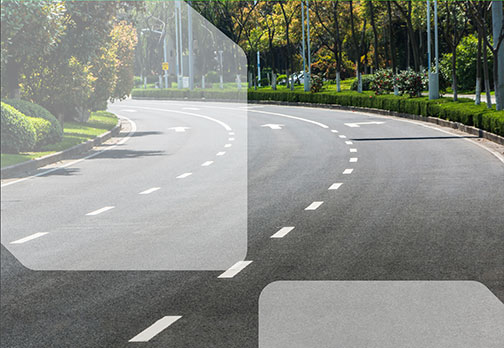 The latest developments in technology-based traffic equipment that make it easier and less time-intensive to gather essential data to execute a successful traffic study. Includes MoDOT case study.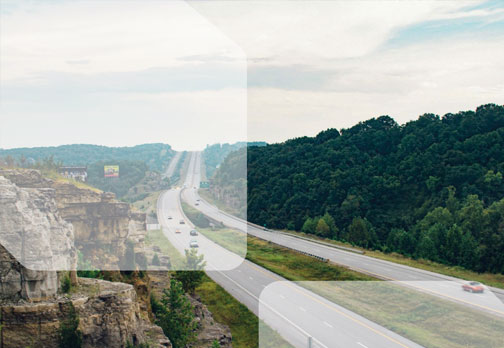 As costs climb and budgets shrink, how to realize real, ongoing savings and get better results by using web-enabled radar speed displays and data analytics for your traffic calming and safety efforts.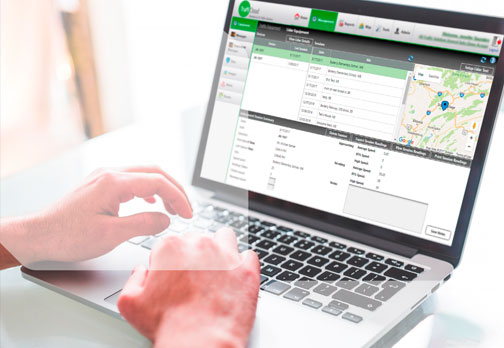 As towns and cities everywhere become more populated, urban sprawl increases and industry continues to grow, our roads are becoming more congested than ever. Learn how to leverage traffic data to deliver insights to help now and in the future.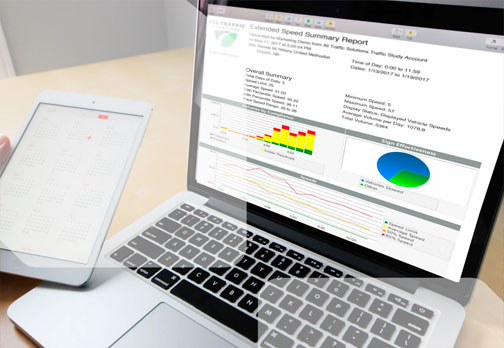 Learn strategies and tips on how to use traffic data and analytics to better manage budget and resources, and to gain insights so you can reach your agency's traffic management goals, now and in the future.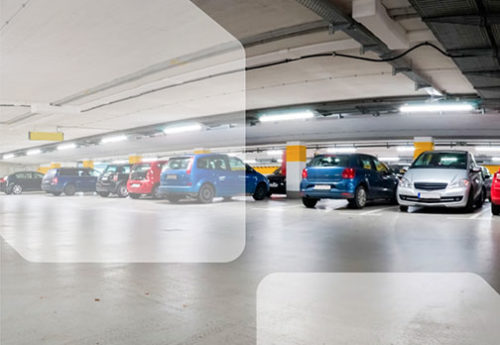 Take an in-depth look at how cloud-based software, along with sensor technology and web-based signs, is enabling parking facilities to optimize parking operations, specifically by communicating timely information to drivers.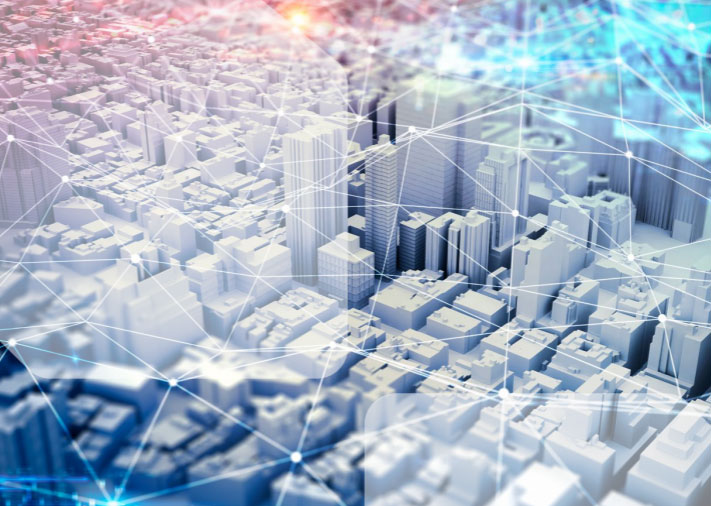 Which ITS trends and innovations will become standard? This fascinating interview with former ITS President and CEO Scott Belcher is a must-read for transportation agencies that want to make smart investments for the future.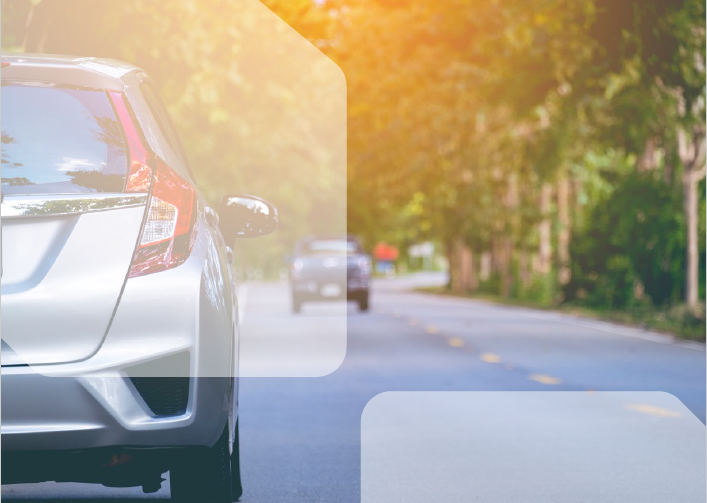 Learn why cloud-based data and analytics, together with portable devices, can help you meet your traffic management objectives. Includes real solutions that will still be just as effective as your municipality grows— even if your budget doesn't.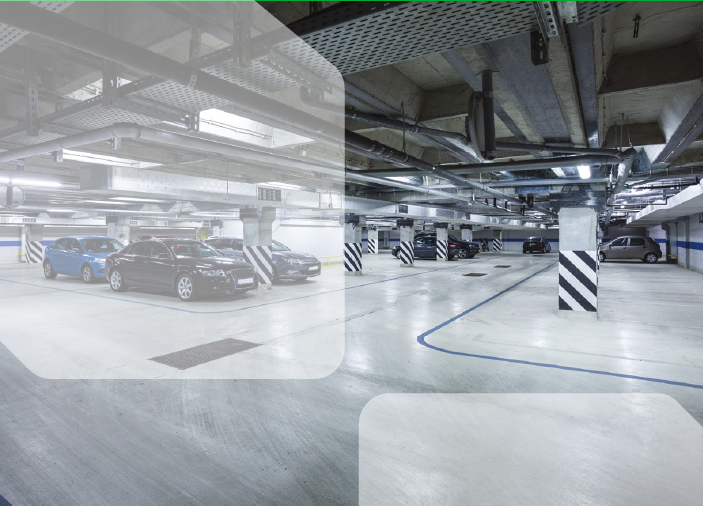 This paper fills you in on all the latest innovations in parking management, including occupancy counting, tracking and reporting, integrated wayfinding solutions and tools to maximize parking revenue.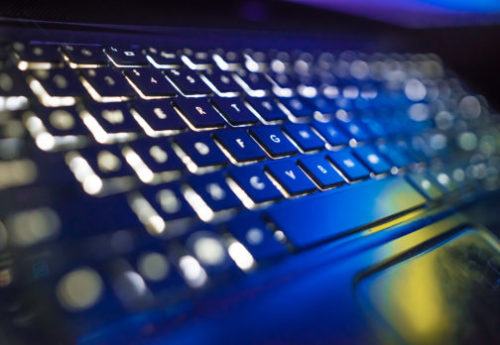 It's time for law enforcement to stop using the same outdated tactics to increase traffic safety. Learn how to leverage traffic devices, automated data capture and real-time reporting to solve traffic management challenges.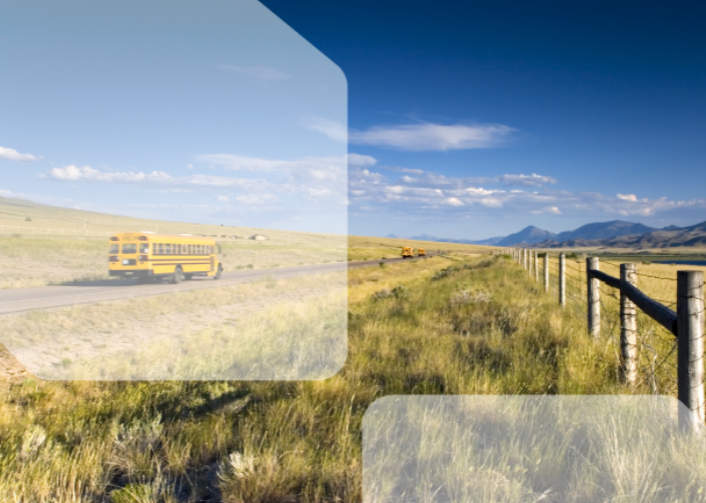 Traffic safety becomes even more challenging during the school year, with more students arriving by car, increased road congestion, smartphone distractions and parents rushing to work. Learn swift issue-evaluation tactics and how to make web-enabled traffic solutions work for you.
Learn how our industry-leading traffic management solutions addressed a variety of issues for these All Traffic Solutions customers.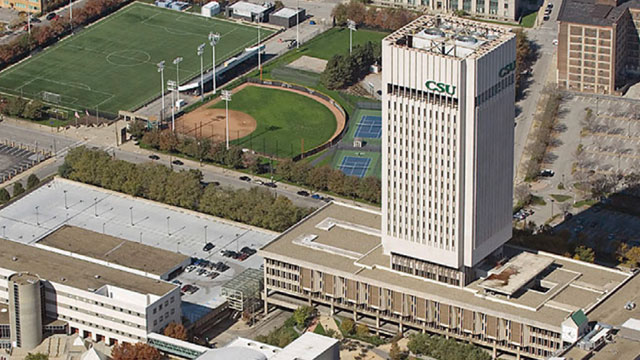 University directs parkers with portable, web-enabled variable message displays.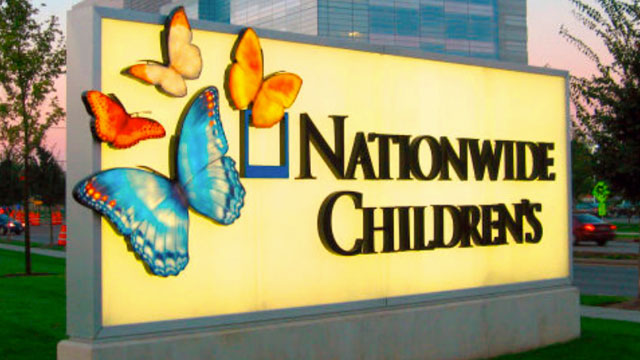 Hospital improves safety in and around high-traffic parking facilities with web-enabled traffic signs.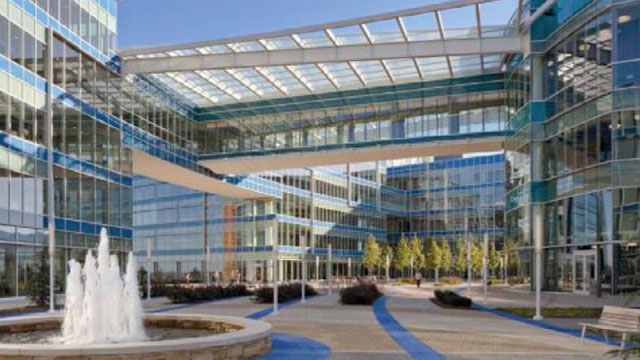 Employees find spaces faster with cloud-based parking notification system.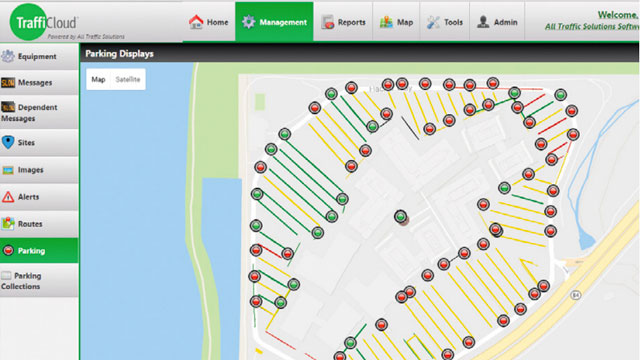 Cloud-based parking availability solution solves optimization challenges on a crowded corporate campus so employees arrive at their desks on time.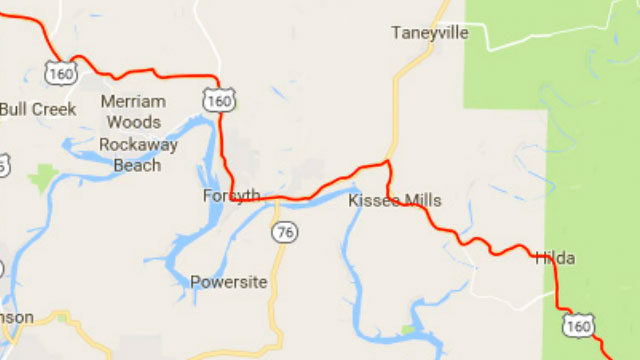 MoDOT collects timely, accurate data for traffic studies without risking worker safety or taking hours out of the field.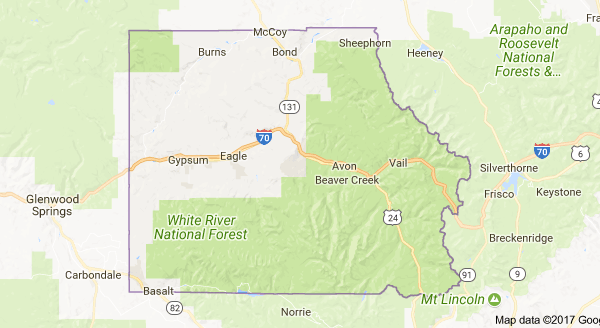 Town of Minturn, CO runs quick and accurate speed studies using StatTrak web-enabled counter classifier with speed measurement.
Learn how our industry-leading traffic management solutions addressed a variety of issues for these All Traffic Solutions customers
All our web-enabled devices for traffic calming, speed enforcement, messaging and notification, traffic and parking management and counting and classification are engineered and manufactured in the USA.
ParkingCloud Solutions Brochures
ParkingCloud is the only cloud-based IoT platform purpose-built for the parking, traffic and transportation industries that integrates all your devices, data and output in one place. Download our ParkingCloud Solutions brochures.
Learn how our solutions can help you by watching these short videos.
TRAFFICLOUD OVERVIEW:
Find out how TraffiCloud helps you manage your data and devices and maximize resources more effectively and efficiently for more informed decision-making.
TRAFFICLOUD INTRODUCTION:
TraffiCloud is the secure, web-based ecosystem that makes it easy to securely access, monitor and manage all your traffic data and devices—regardless of manufacturer—from any Internet- connected device!
Alerts:
With TraffiCloud Alerts, it's simple to set automated email and text alerts, and edit alert parameters for high speed, device tampering, low battery and congestion events.
Mapping:
Know status and location of all your traffic devices, and manage device settings, all from one interactive screen with TraffiCloud Mapping.
Reporting:
See how TraffiCloud Reporting makes it easy to access traffic data remotely, to create and distribute speed and prioritization reports and data analytics—by time, day and location.
Equipment Management:
Access your traffic devices from anywhere there's an Internet connection to manage equipment and change settings.
Imaging:
TraffiCloud Imaging lets you suppliment your alerts with images—record images for tampering, high speed violators, congestion, awareness intervals—and adjust settings for image quality, brightness and more.
PremierCare:
Our perpetual device warranty for as long as you have an active TraffiCloud subscription includes automatic updates, realtime diagnostics and a 50% discount off replacement parts in case of vandalism.
How to Set Up Report Subscriptions in TraffiCloud
This demo shows you how easy it is to create report subscriptions in TraffiCloud and have them delivered to your inbox and to others you designate.
Here's where we share tips and tactics for getting the most from your traffic devices and data, and how to make the roads in your community safer.
Keep up with the latest All Traffic Solutions news and developments.
Latest All Traffic Solutions White Paper for Law Enforcement Details How Next-Generation Traffic Management and Data Can Improve Traffic Safety in Communities. Free guide provides proven strategies agencies can implement in 2018 to improve safety and save lives.

December 11, 2017

All Traffic Solutions, the leader in cloud-based traffic management solutions for law enforcement, transportation and smart cities, has released a new white paper for law enforcement titled Next-Generation Traffic Management: Changing the Status Quo wi …

All Traffic Solutions Named Second Place Winner of the Transportation and Mobility Hackathon Sponsored by Fairfax County and the Virginia Department of Transportation. Company donates prize money to DC Rape Crisis Center

November 29, 2017

All Traffic Solutions, the leader in cloud-based traffic management solutions for law enforcement, transportation and smart cities, was named Second Place Winner in the Transportation and Mobility Hackathon, which was held on November 16–17, 2017. The …

All Traffic Solutions White Paper Shares Data-Driven Traffic Management Solutions for Law Enforcement. Paper proposes a data-driven approach to tackle traffic management challenges faced by law enforcement.

November 27, 2017

All Traffic Solutions, the leader in cloud-based traffic management solutions for law enforcement, transportation and smart cities, has released it's latest white paper for law enforcement titled Data-Driven Traffic Management Solutions for Safer Roads …